Carnelian Bay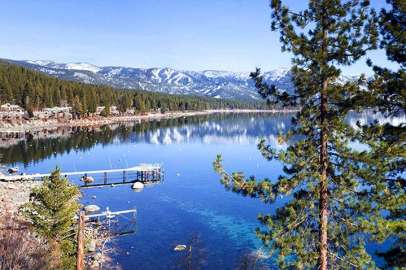 Located in the heart of the North Shore of Lake Tahoe, Carnelian Bay is a boater's paradise.  The town was named in 1860 after the semi-precious red and yellow stones dotting the shoreline and each year boat fanatics from around the country return to the shoreline with their classic woodies to the Concours d'Elegance wooden boat show for a weekend of nostalgic Lake Tahoe cruising.  Carnelian's two state beaches belong to dogs, kayakers and sunset seekers and in winter, Carnelian Bay's central location is within close range to over 10 ski resorts.
Today, a high percentage of permanent residents live in a mix of older and newer homes in this secluded area.  In addition, there are a number of vacation rentals both in the woods and along the shore.
Carnelian Bay Homes for Sale

Sorry we are experiencing system issues. Please try again.