Tahoe City – West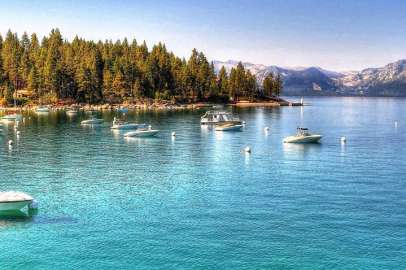 Because of their proximity to the lake, biking trails and hiking opportunities, the neighborhoods scattered just outside of Tahoe City on the west side of the lake are popular with locals and second-homeowners alike.
Cathedral Forest, Pineland and Tahoe Tavern Heights are small, wooded areas with nice homes and cabins close to the highway and lake.   Timberland is an older subdivision a mile south of Sunnyside with many "Old Tahoe" style cabins and some newer rustic style homes. Some homes are of "collector" quality rich in history. Quaint and rustic it is only six blocks long and two blocks wide surrounded by state and national forest and some beautiful meadows with much old growth timber in the neighborhood and surrounding forest.  Timberland has its own water system and its sweet untreated water has been rated by the state as one of the best quality in Northern California.  Hurricane Bay public beach is a short walk from the neighborhood. There is also a newer 8 home subdivision named Hurricane Bay Estates which features spectacular large custom homes.
Tahoe City - West Homes for Sale

Sorry we are experiencing system issues. Please try again.